Welcome to Day 2 of Advent Countdown. I wanted to do something that related to the colours of the season, and I thought I'd start with silver. In this case, the tongue variety.
These are my top favourite narrators so far. I'm of the firm opinion that a narrator can make or break an audiobook. The good ones add humour, emotion, character personality and individuality to their work, while still maintaining the integrity of the material. The bad ones can stop you ever wanting to pick up an audiobook again, and can make their own work virtually unlistenable. So who do I think does the former, and absolutely avoids the latter?
First up, Stephen Fry. A man of many, many talents, he is also blessed with the ability to tell a story. I first came across his narration ability through the Harry Potter audiobooks many years ago now (quite a few of the narrators on this list are from my childhood). His talent was undeniable. He manages to stay true to the material, while still giving it his own signature. He has an extensive range of voices and accents and brings the stories to life. The perfect narrator.
Second,
Oliver Chris
. He may be an actor, but I knew him best for his recordings of Anthony Horowitz's Alex Rider series. I tend to get quite attached to a narrator I like, and so when Oliver stopped working on them after Ark Angel- and I was left with only Dan Stevens' version- I stopped listening to them. I preferred to read them myself, than to listen to someone who was very obviously 'not Alex' be Alex. If you switch narrator part-way through, you have to get used to them. Not only that, but at this point characters already sound a particular way to you, and so it's odd when they suddenly sound very different. It makes it hard to ever switch successfully. To me Oliver will always be the one and only 'Alex'.
The next one up is another who I was sad to see stop working on a series- Adrian Dunbar. The sweet, Irish lilt of his voice was perfect for his telling of Artemis Fowl. But like I said, he too stopped before the end, leaving the very English Nathaniel Parker's versions. I really tried to give him the benefit of the doubt, but a non-Irish Artemis Fowl is not an Artemis Fowl. There are other versions, but, well let's put it this way- no Irish accent is better than a bad Irish accent. Not that Nathaniel's attempt is any better. Why get someone to try fake the accent, when you have the perfect Irishman for the job already. Adrian Dunbar, I miss you.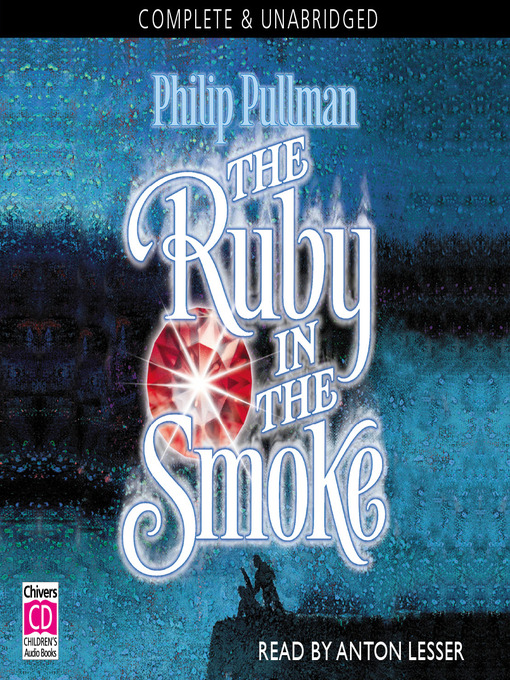 Next up is Anton Lesser. Specifically his reading of Philip Pullman's Sally Lockhart series. To me he always had the perfect 'English' accent for the characters. Because that's a lot of what being a narrator means. Not only do the characters have to work with you, but you have to be right for them.
Finally, I have an author/narrator- John R. Erickson- writer and reader of the Hank the Cowdog series. If you have not had the pleasure to ever hear this man read his stories to you, please check them out. His writing holds buckets of humour, which pairs perfectly with his comedic timing and voice acting talent. Hank the Cowdog will have you laughing, singing, and generally feeling good. And what's more- there's no shortage of material. You don't even need to listen to them in order. It's rare to find an author who not only writes wonderfully, but reads brilliantly too. John can not only do it, he excels at it.
So that's my "Narrator Greats" list. I've suddenly realised that they are all men. The only excuse I can give is that I don't often listen to audiobooks (preferring to read them myself instead). As a result, I haven't had a huge amount of exposure to the world of audiobook narrators. A weak excuse I know, but the only one I have I'm afraid. Oh well, maybe next year I'll do a female version of this list.

See you tomorrow for Day 3 of Advent Countdown.